Liquid Culture is an experimental visual/­sound performance that explores the depths of sound perception and water acoustics.
Collaborative project by Aisen Caro Chacin & Robertina Sebjanic.
[slovenski tekst kmalu – stran je v nastajanju ⇊⇊]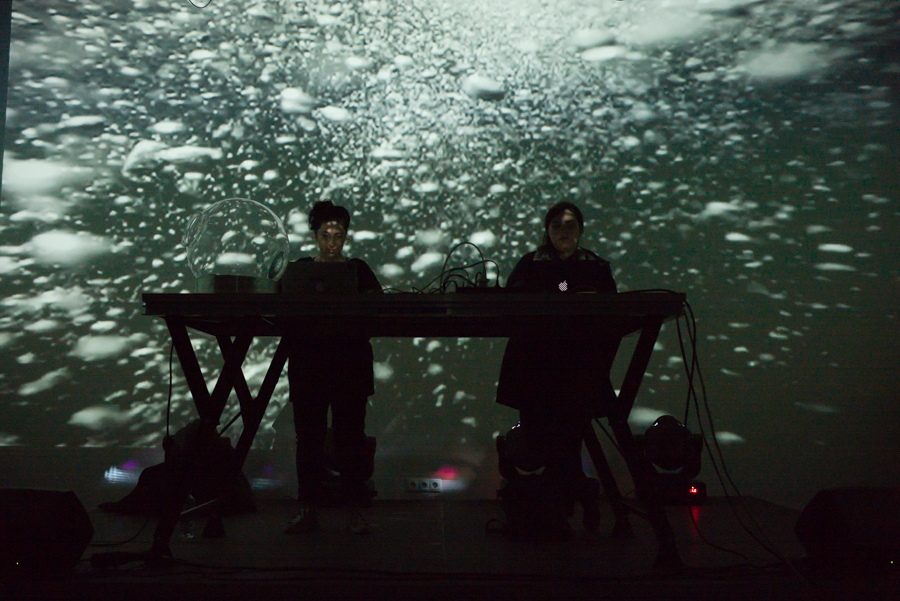 Liquid Culture, photo by Bostjan Lah 
This submersive visual­_sound performance is the beginning of the series of interfaces that bring the experiencer into a liquid environment to become part of the ebb and flow of sonic and subsonic carrier waves.
This sonic experience submerges listeners into an auditive aquatic journey that starts from the depths of the Drava River to the cochlear fluid of each listener directly with vial of its own water. Listeners are invited to wear HydroBuds, custom earbud vials that contain water from the Drava filtering the sound. These vessels act as immediate physical filters, liquid audio mediators, becoming the last transition of sound before perception.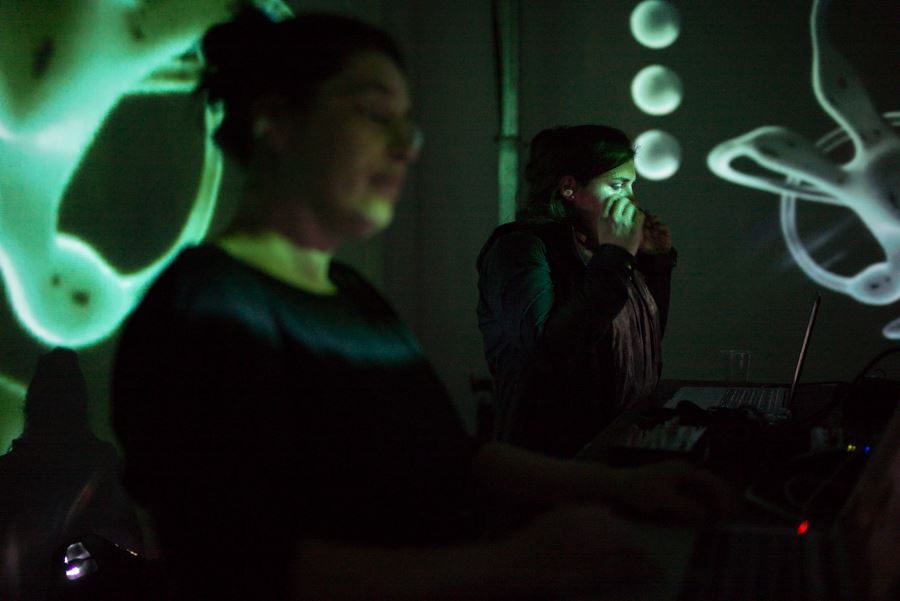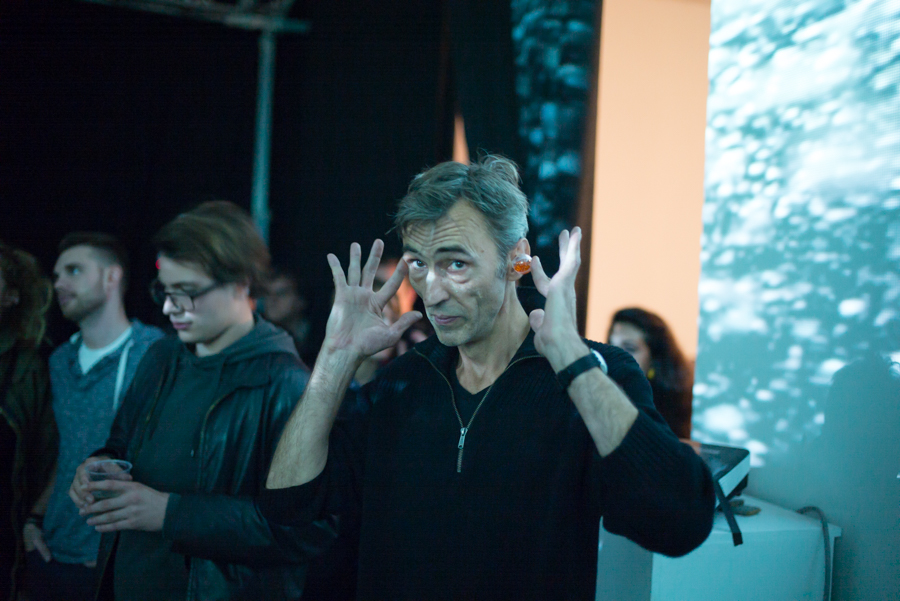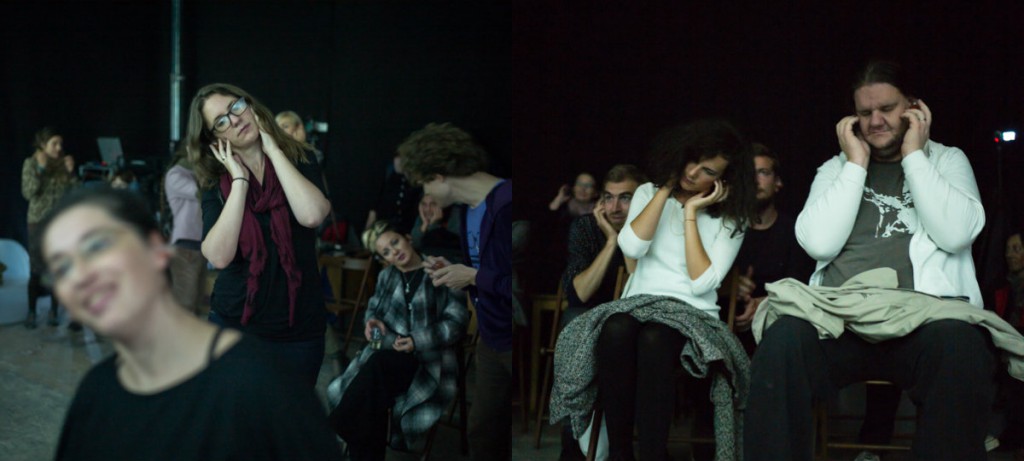 Liquid Culture, photos by Bostjan Lah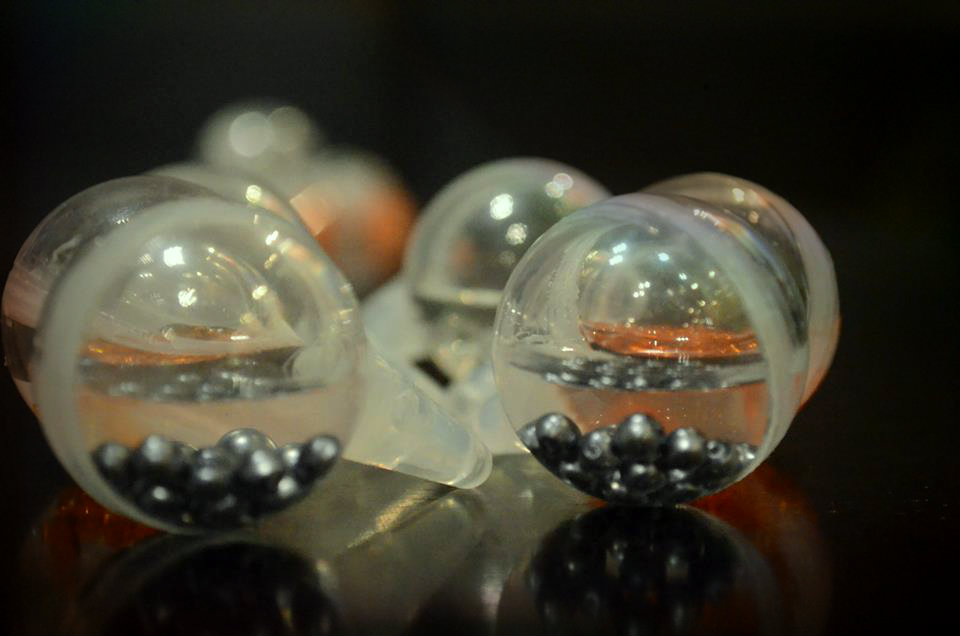 Liquid Culture, photo by Aisen Caro Chacin 
___________________________________________________________________________________
Project concept, realisation and exsecution by Aisen Caro Chacin & Robertina Sebjanic.
Premiere of the audio – visual performance at: Mfru – Mednarodni festival računalniških umetnosti & KIBLIX  festival, 2015, Maribor Slovenia
special thx to Miha Ciglar – IRZU, Mirjan Svagelj, Metod Blejc, Lina Rica ….