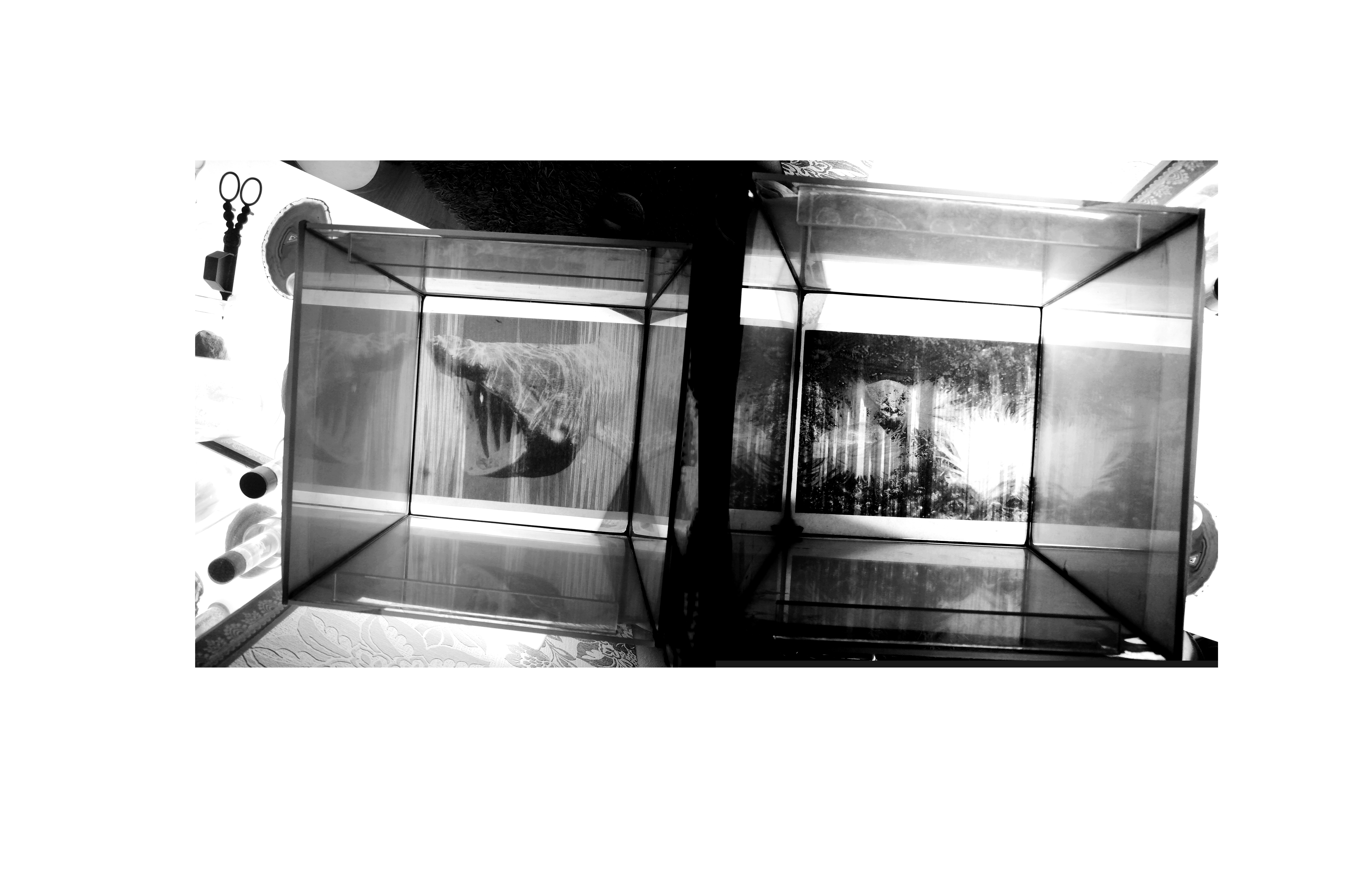 ATLANTIC TALES:
SELACHOPHILIA: CETORHINUS MAXIMUS – LIMARIA HIANS – weaves together mythologies and sciences, humans and non-humans, to speak of our ability to address challenges in the age of the Anthropocene. Stories unfold carried by the migratory Basking Shark (cetorhinus maximus) and the flame shell (limaria hians), a small species endemic to the North Atlantic waters. Robertina had the opportunity to experience both sea creatures during her residency on the RV Celtic Explorer.
This immersive audio installation intertwines sean-nós vocals with the narration of a storyteller and field recordings of above and below the depths of the Atlantic Ocean.
Concept, development, text, sound editing by Robertina Šebjanič
Sean-nós vocals by Caitríona Ní Cheannabháin and Róisín Seoighe
Narration by Polona Torkar
Recording of narration by Rok Kovač
Sound mastering by Aleš Hieng Zergon
the sound work is part of a project Aerial/Sparks curated by Louise Manifold, project premiered in September 2020 at Island Inis Oírr, as part of the programme of EPK Galway 2020
production: Galway 2020 European Capital of Culture, 2019/2020
______________________________________________________________________________
In conversation: Aerial/Sparks artists and scientists at Ars Electronica 2020 :: Reports on waves Remote sensing: mythologies and sciences
Dr. Chris McGonigle, artist Robertina Šebjanič and artist / curator Louise Manifold discuss the importance of the age-old relationship between people and the sea, and how sonic folklore plays a fundamental role in shaping our connection to ocean space.
DR Chris McGonigle, Senior Lecturer in Marine Science at Ulster University Northern Ireland.
Robertina Šebjanič, Artist (SI)
Louise Manifold, Curator Aerial/Sparks (IE)