Neotenous dark dwellers|Lygophilia
Neotenični prebivalci teme|Ligofilija
—– Slovensko besedilo⇩—–
Neotenous dark dwellers|Lygophilia
Lygophilia weaves together mythologies and sciences, history and future, fears and desires, continents, cultures, humans and non-humans. Lygophilia folds and unfolds the stories carried by those fascinating creatures that are the Mexican Axolotl and the Slovene Proteus.
From immortality to regenerative medicine — both animals are, as adults, in a state of "eternal youth" (neoteny) showing extraordinary longevity and regenerative abilities that put them at the centre of ancient myths as well as current cutting-edge scientific researches.
Ironically, Axolotls and Proteus are endangered species in their natural environment. Both have found habitats in very specific and located places, in the swamps of the lakes around the Mexico City  for one and in Europe in Dinaric karst caves for the other, showing an example of parallel evolution, endemicm and adaptation to narrow and extreme niches.
Hiding from the sun and daylight both are in love with darkness, lygophilia (from the Greek lúgē and philéō).
With cabinets that evoke the old natural history museums displays as well as the scientific labs glove boxes or the maternity incubators, through objects, texts, videos and paraphernalia, playing with a crossed mirrored approach where each element, each story, each animal is echoing, reflecting but also diffracting and counteracting the other, Šebjanič invites us to a journey into our cultural gaze and its evolution. Neotenous dark dwellers|Lygophilia offers the visitors to gain a more profound view of interspecies cohabitation in the contemporary world for a common future.
* Lygophilia is a series of research-based artworks initiated in 2017 by Robertina Šebjanič in Mexico and pursued in Slovenia to explore the love (Gr.: philéō) of darkness (Gr.: lúgē) and the unknown dwellers in places inhospitable for humans.
Credits:
Artist: Robertina Šebjanič
Curating and advising: Annick Bureaud
Scientific advisory: Tular Cave Laboratory
Glassblowing: Pero Kolobarić and Jireh Glass
Metal construction: Roman B.
Production: Projekt Atol (Uroš Veber), Slovenia, 2018 & Arte+Ciencia (UNAM), Mexico 2017; Sektor Institute, Slovenia 2017 / 2018
Production support: Ministry of Culture of Slovenia and the Municipality of Ljubljana
Special thanks to: Aisen Caro Chacin, Miha Godec, Rampa Lab, Osmo/za Consortium, Bunker team
photos by Miha Godec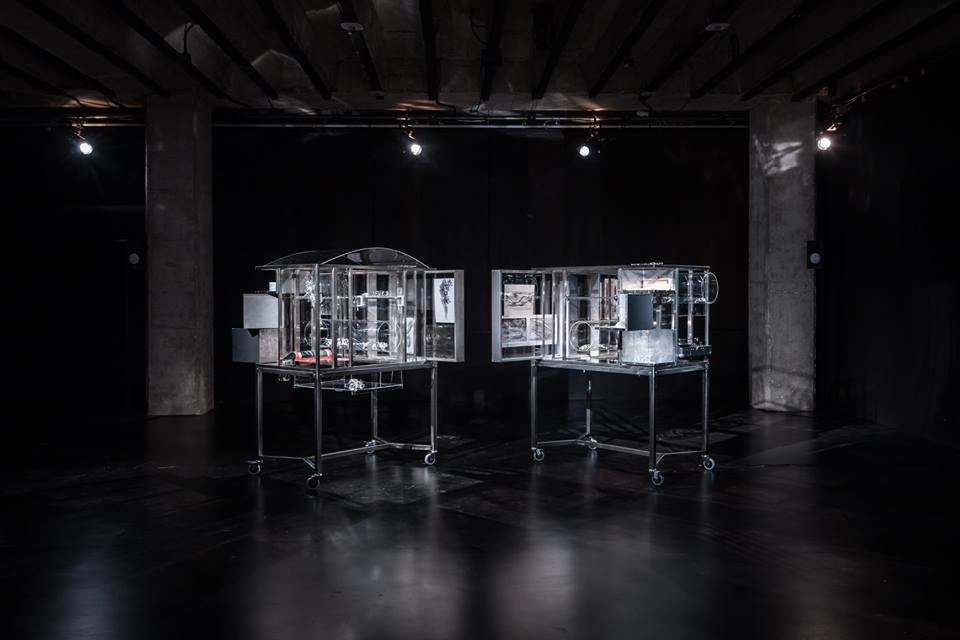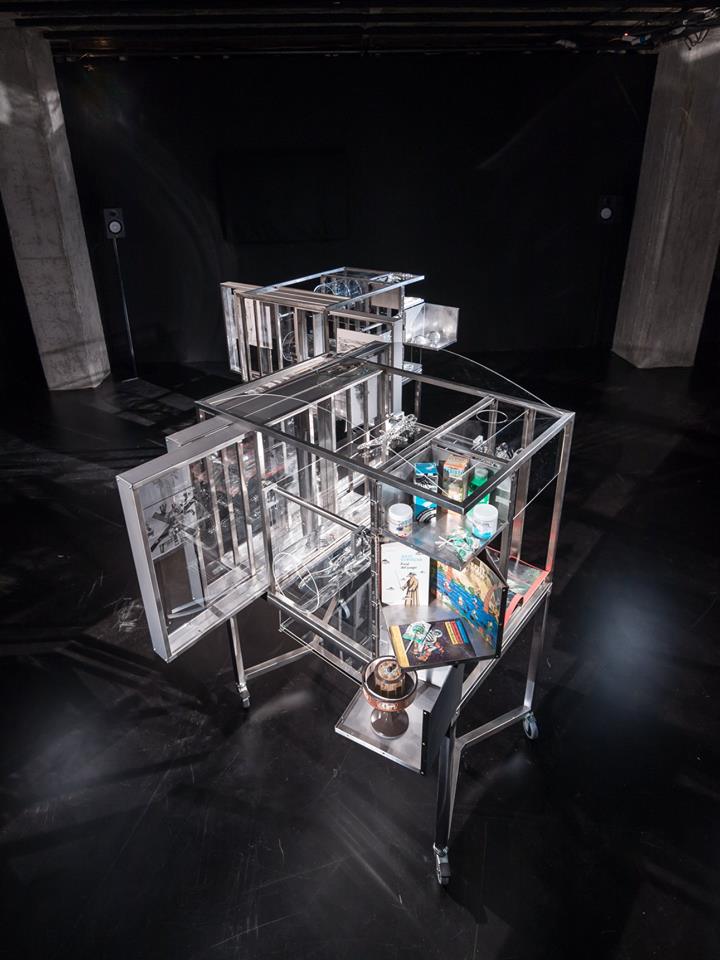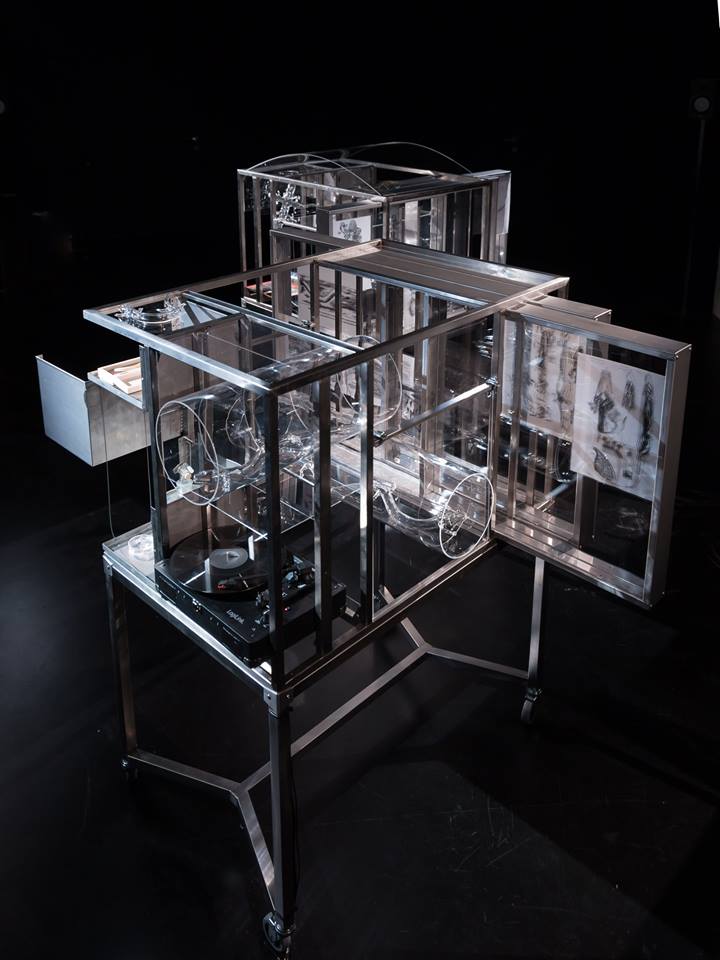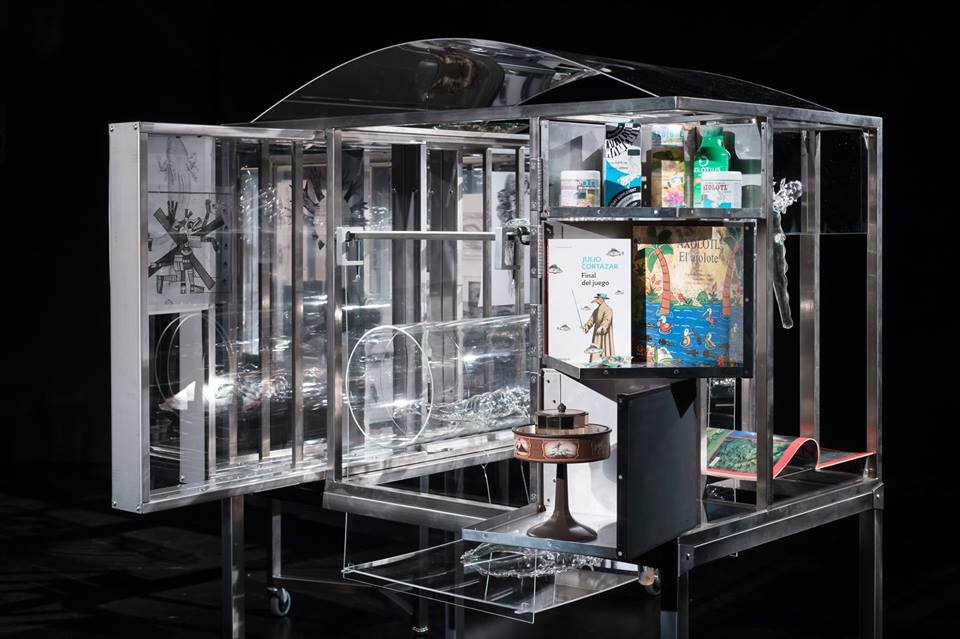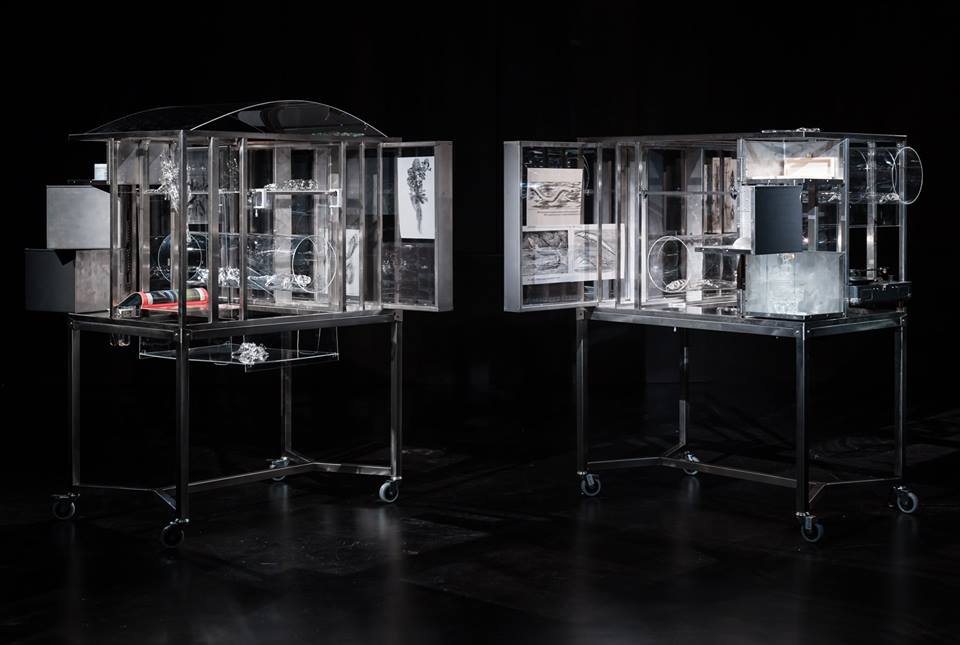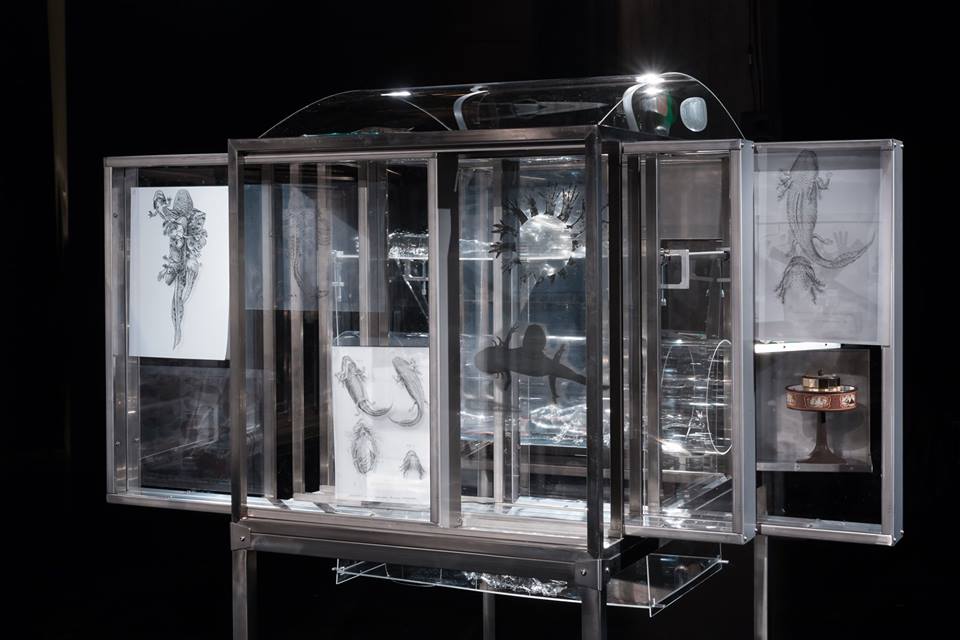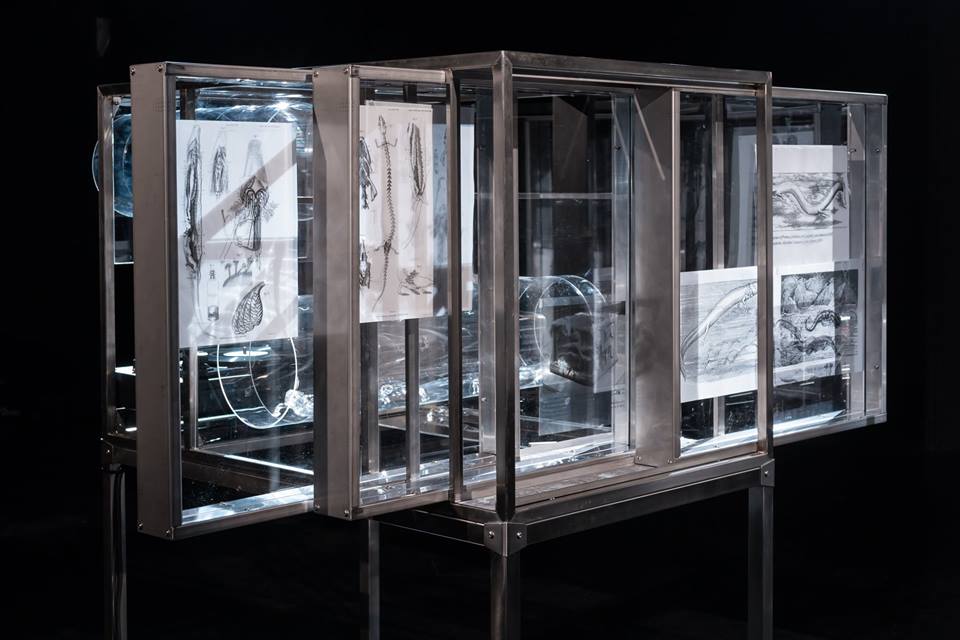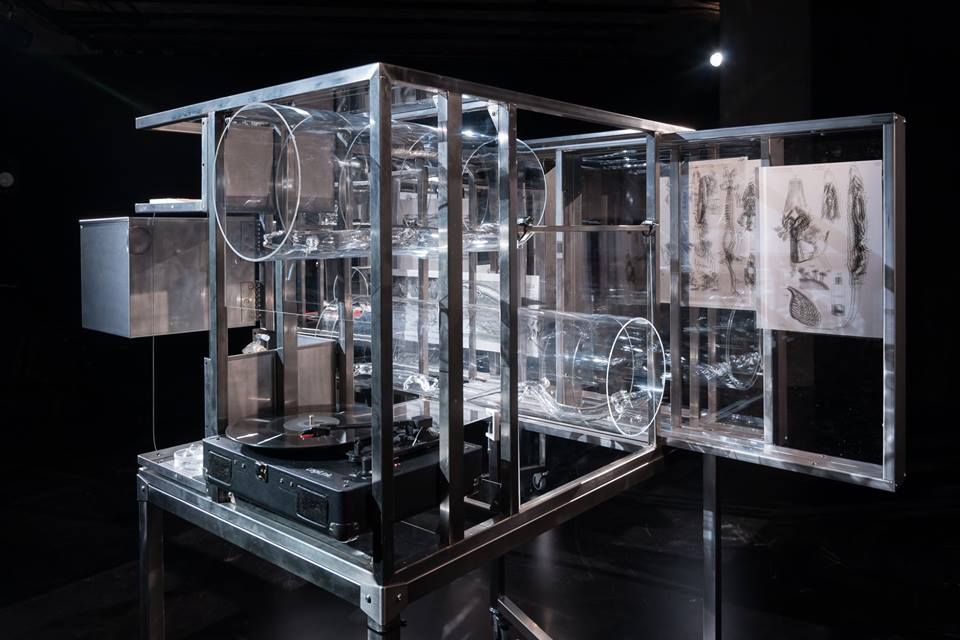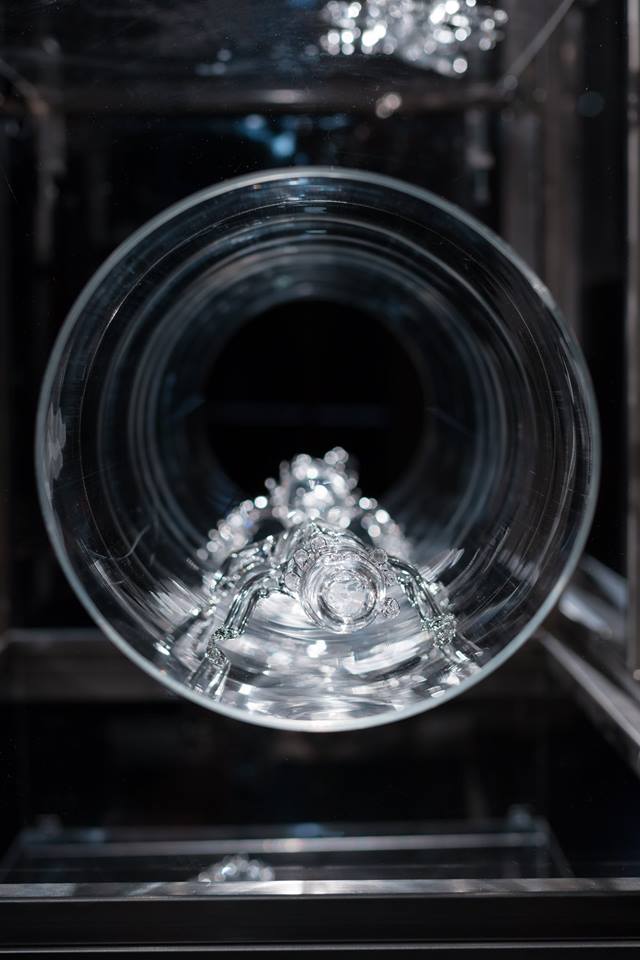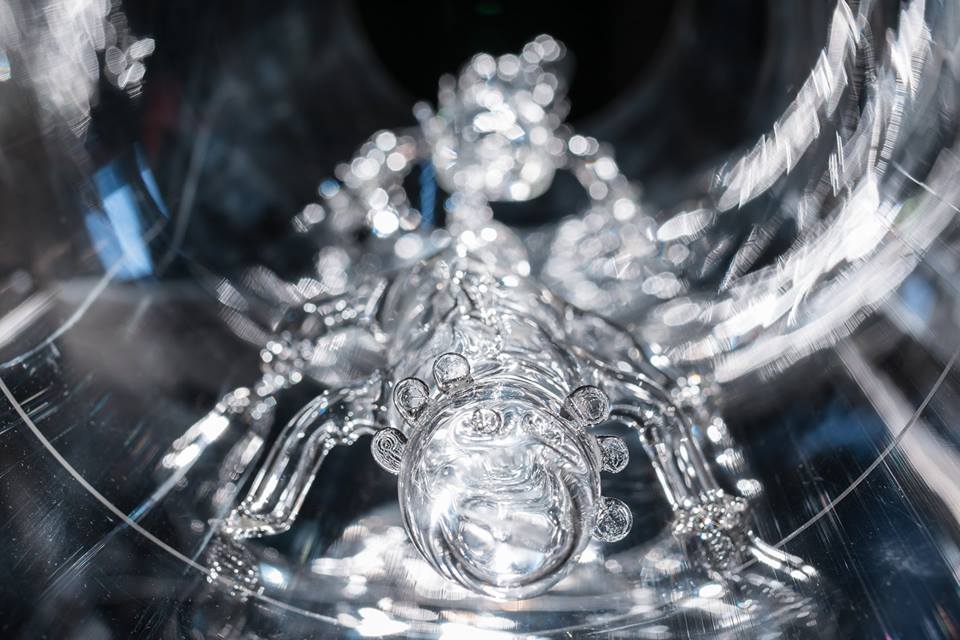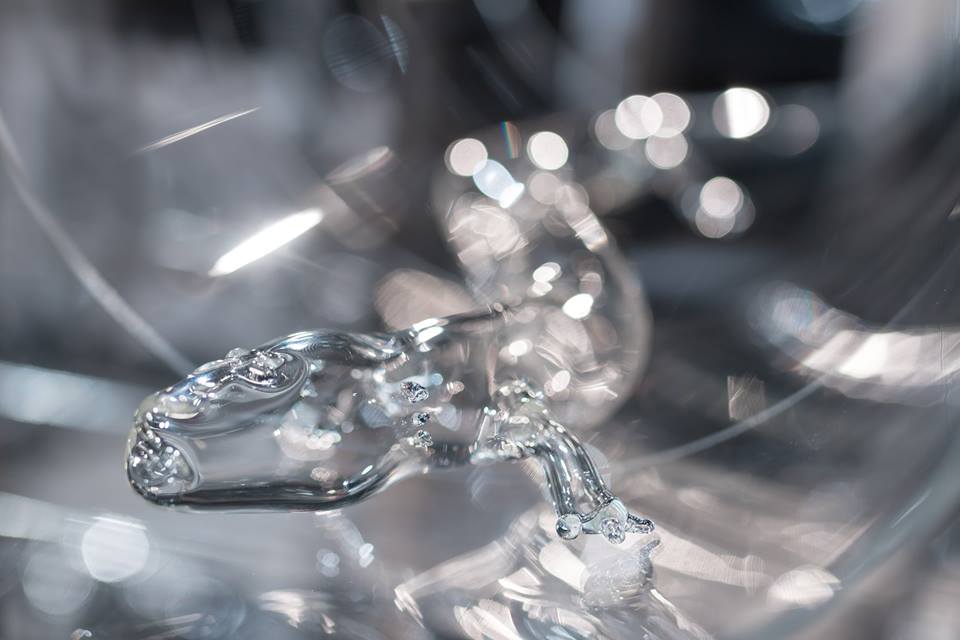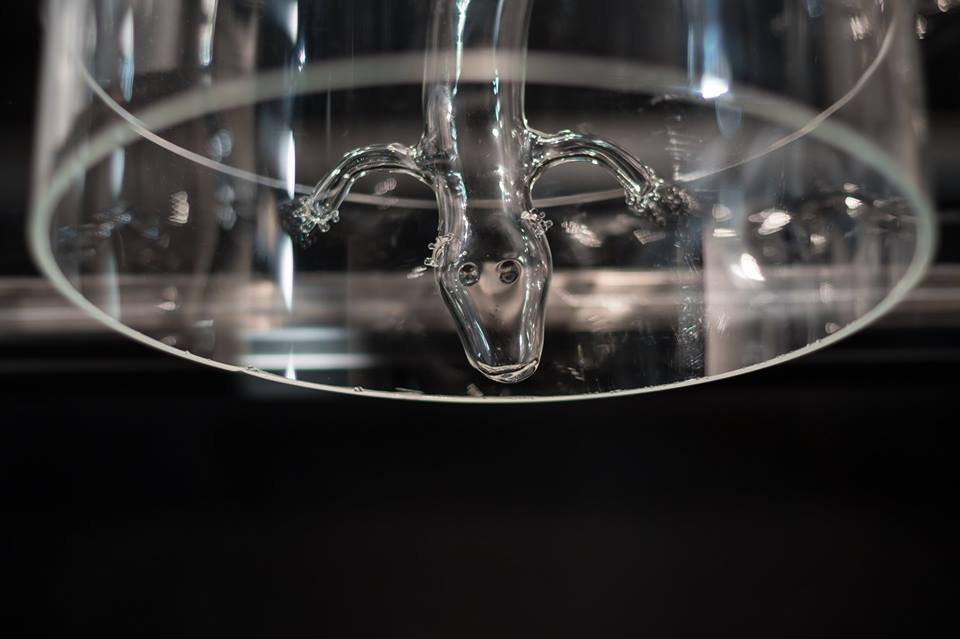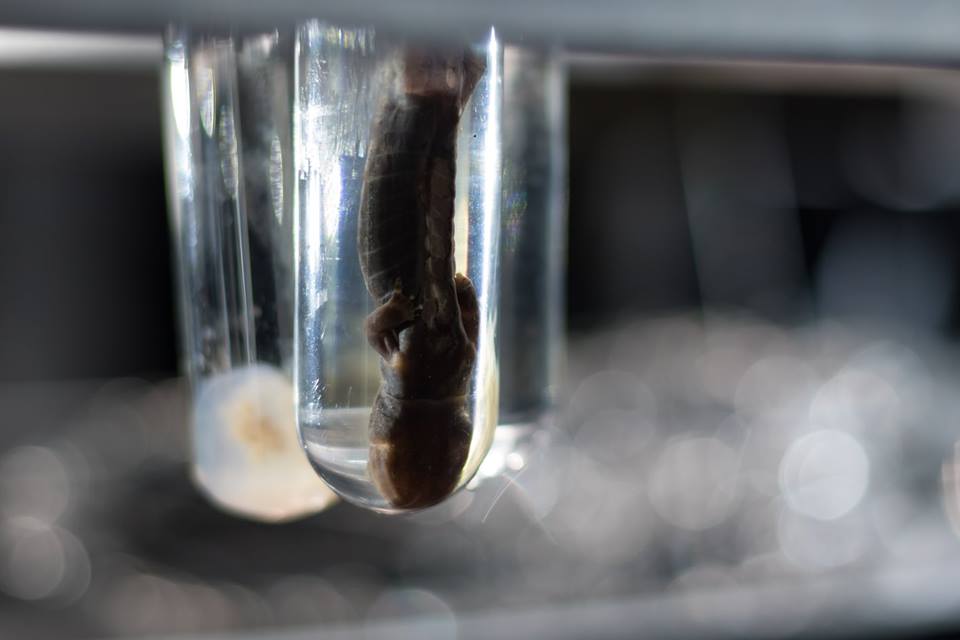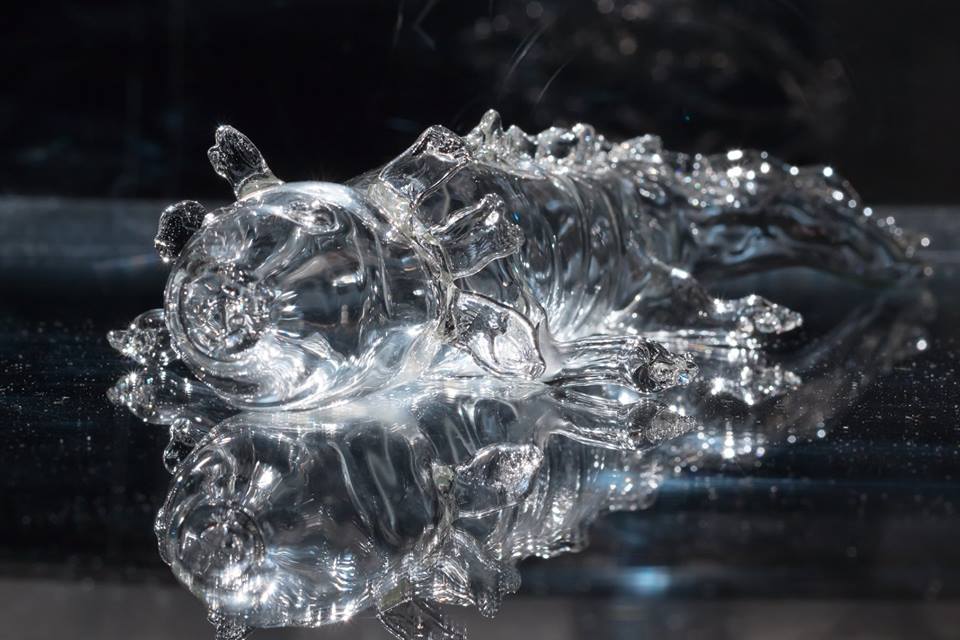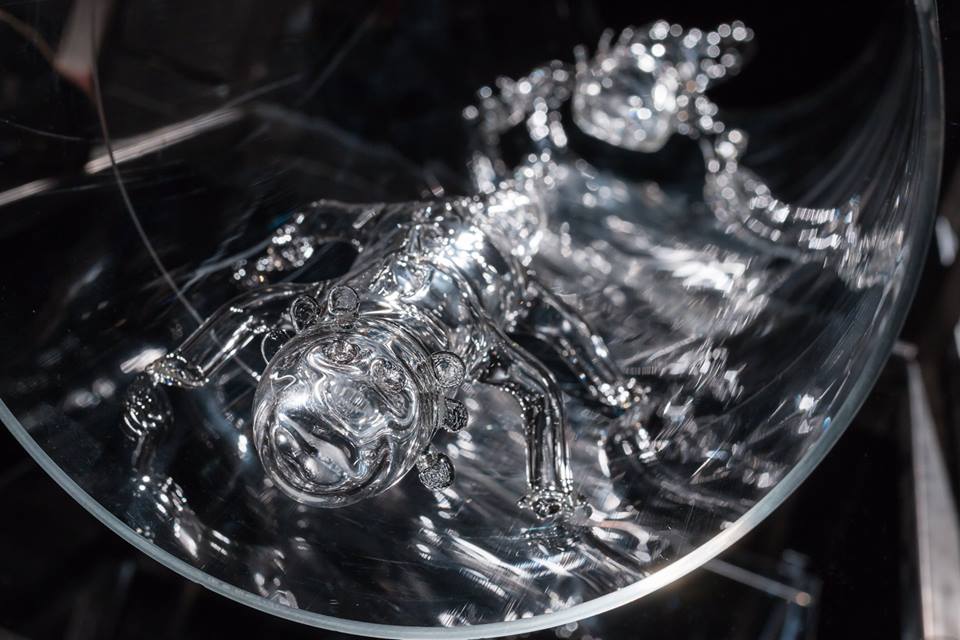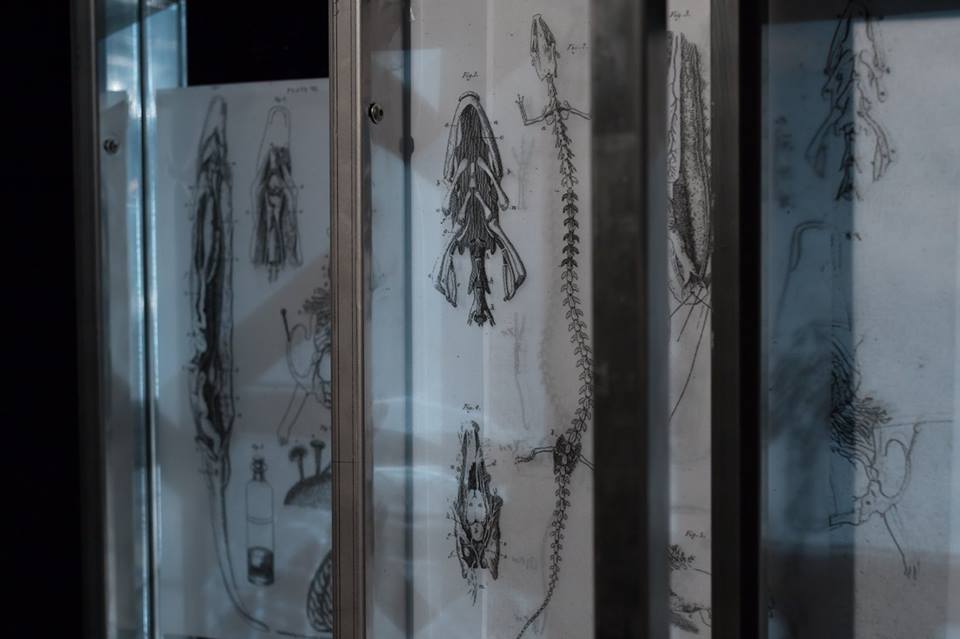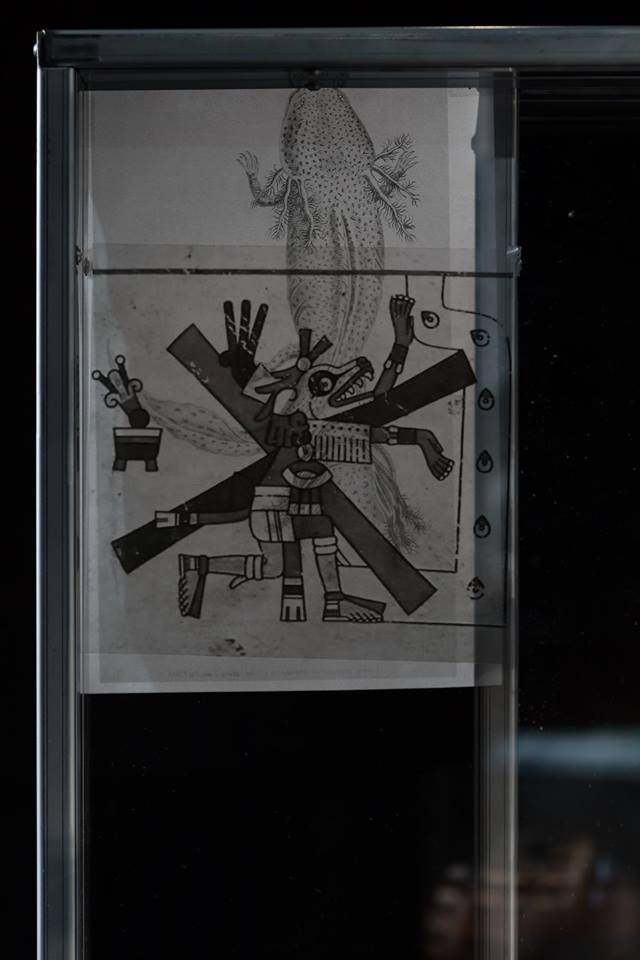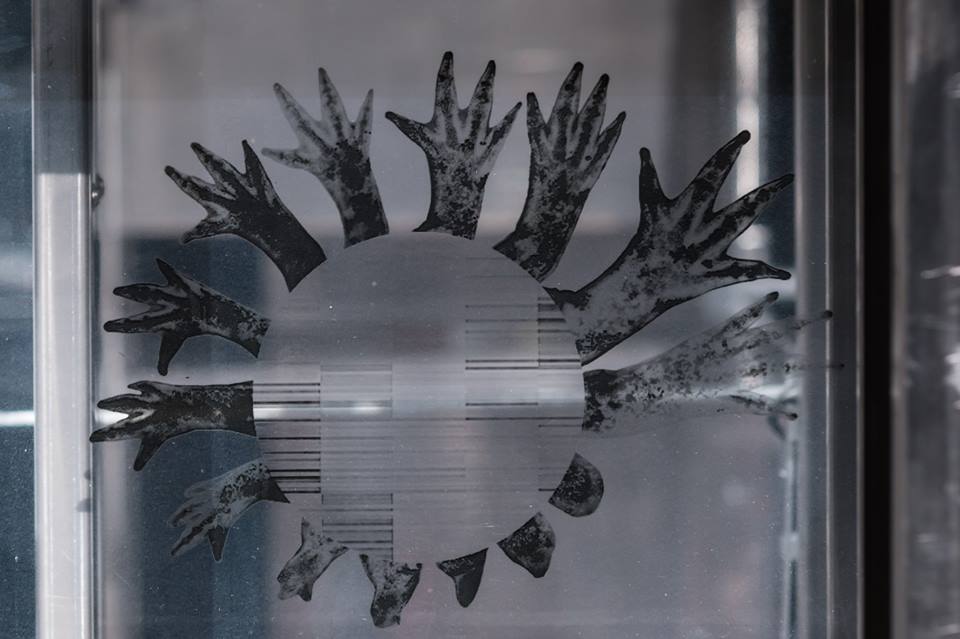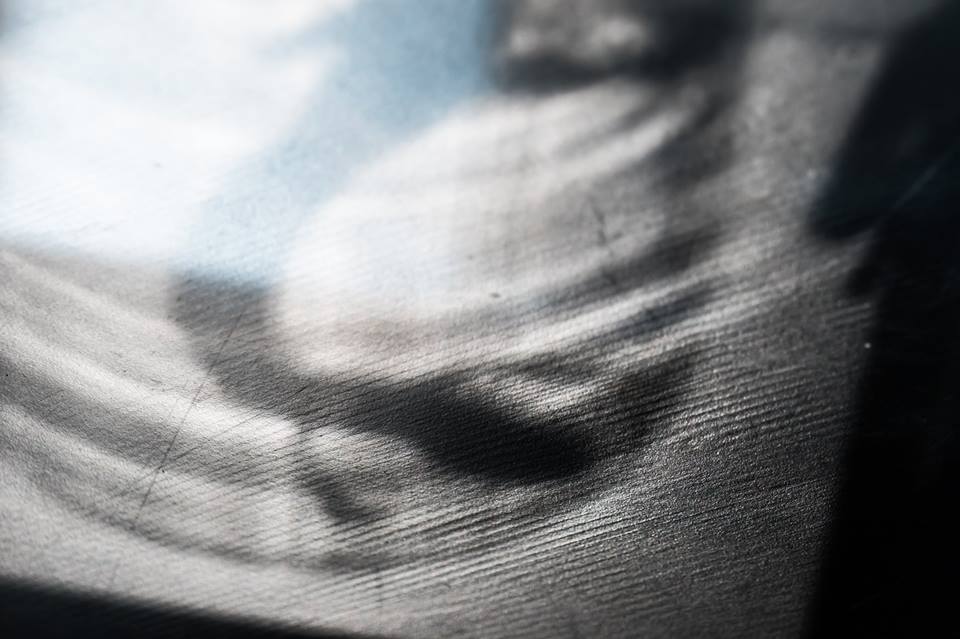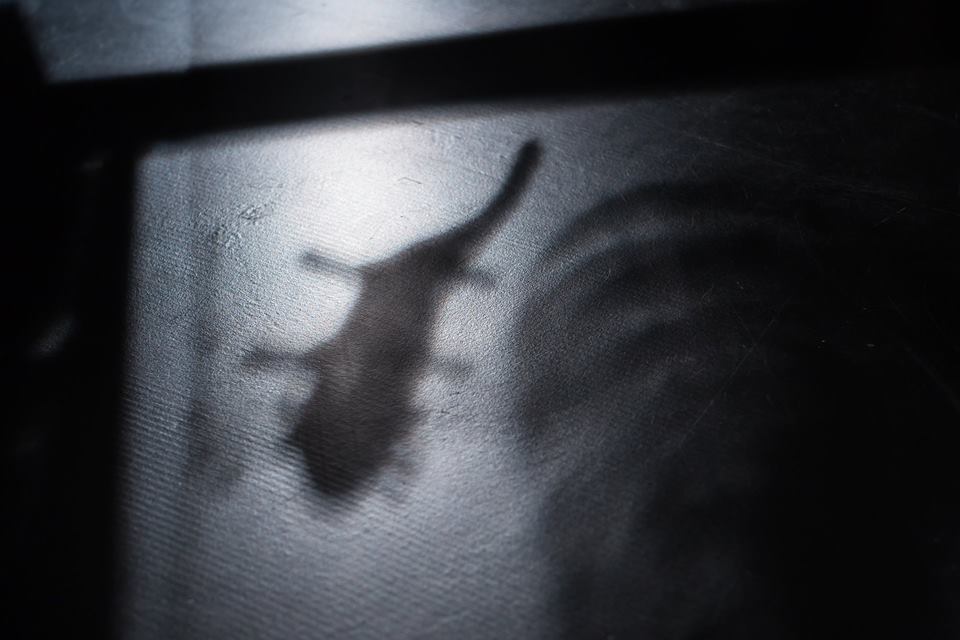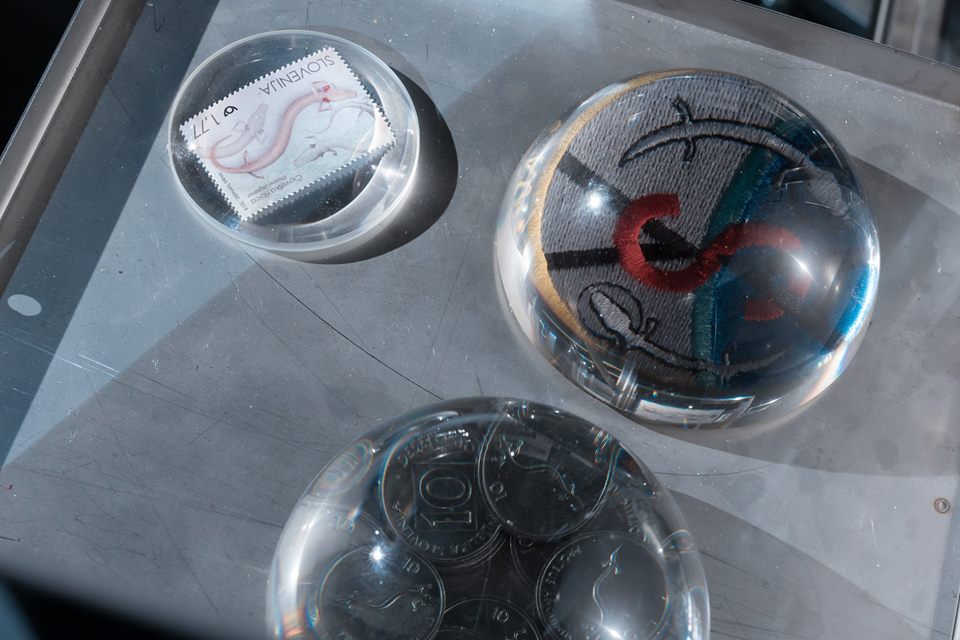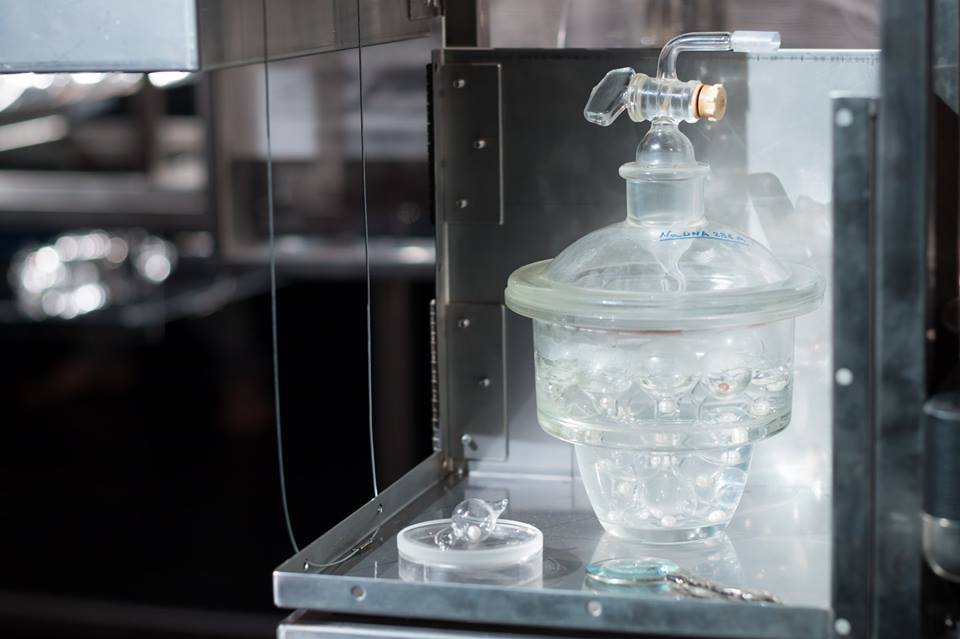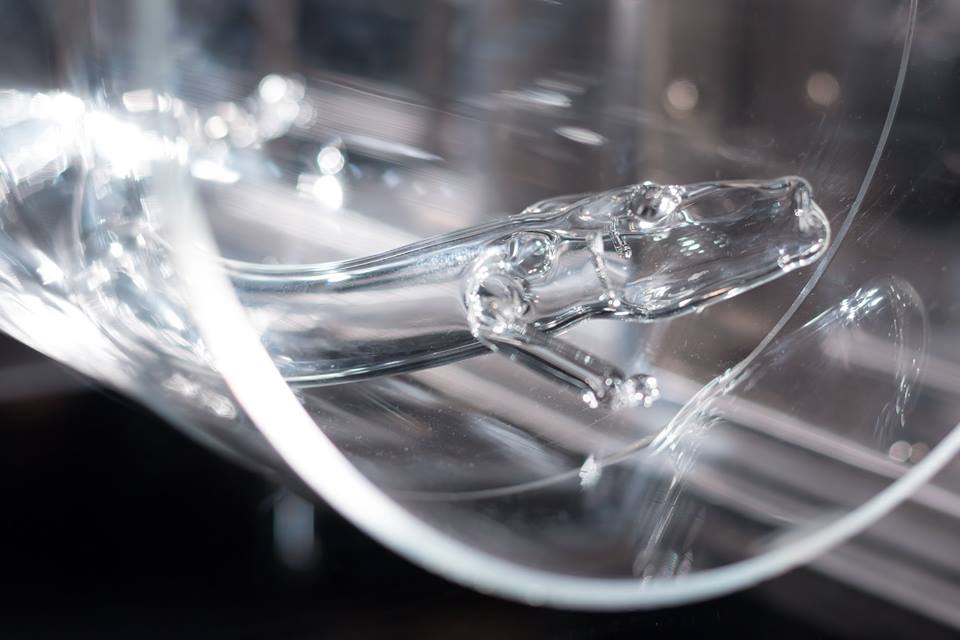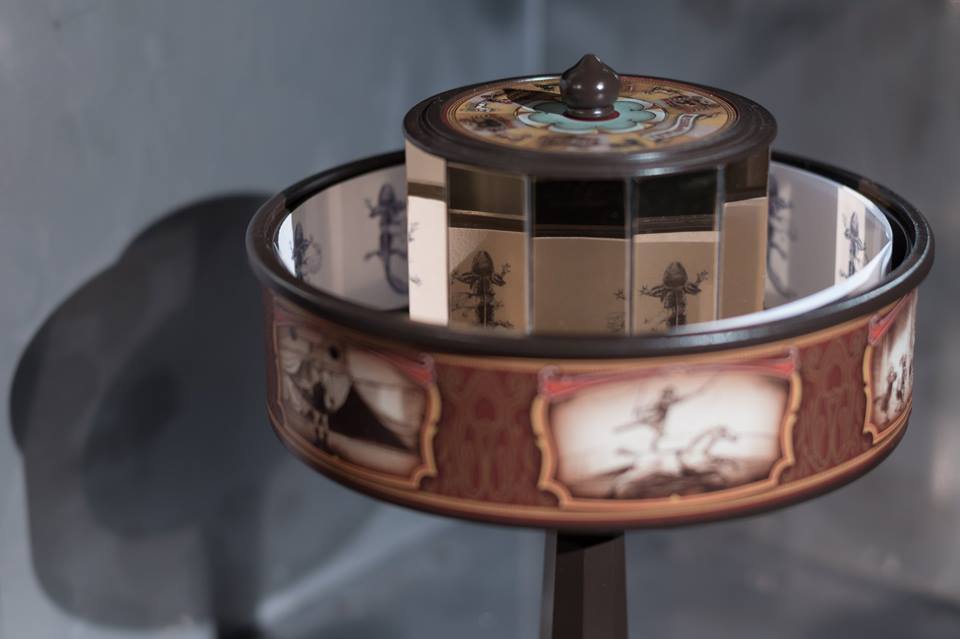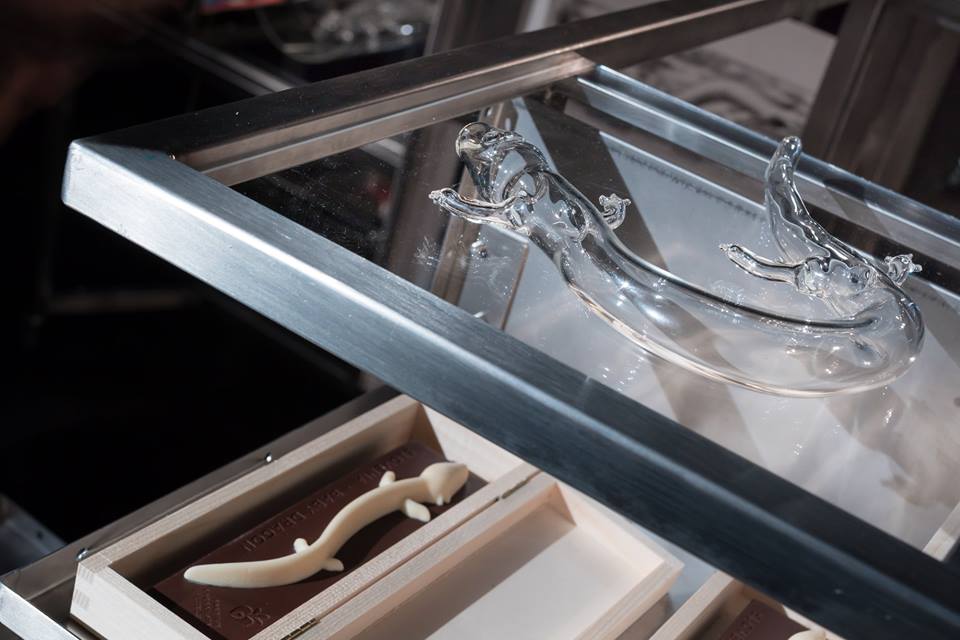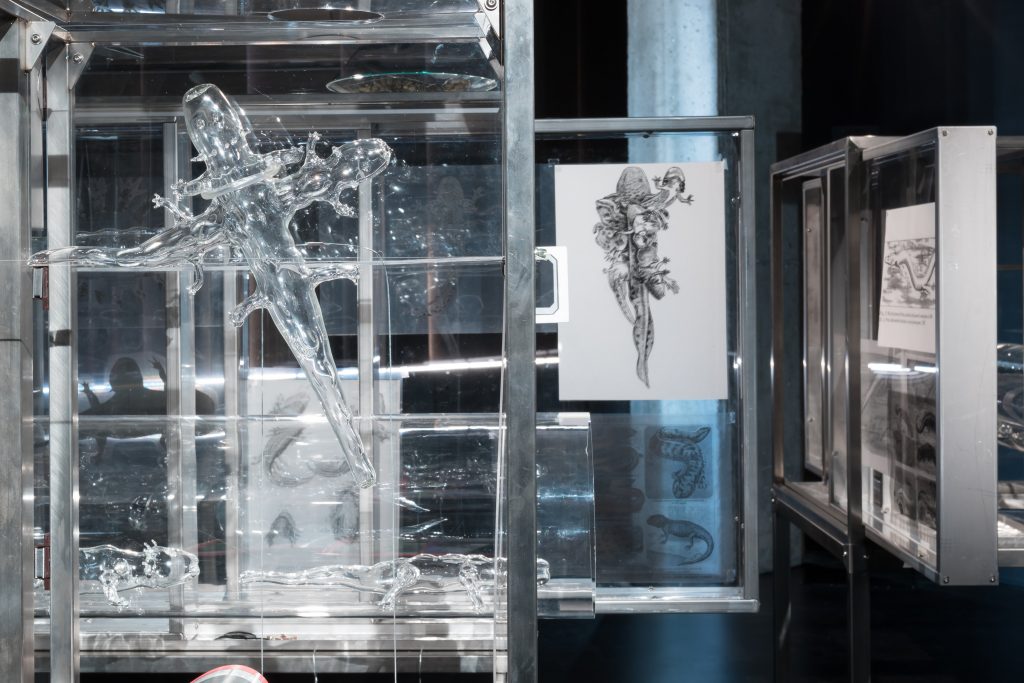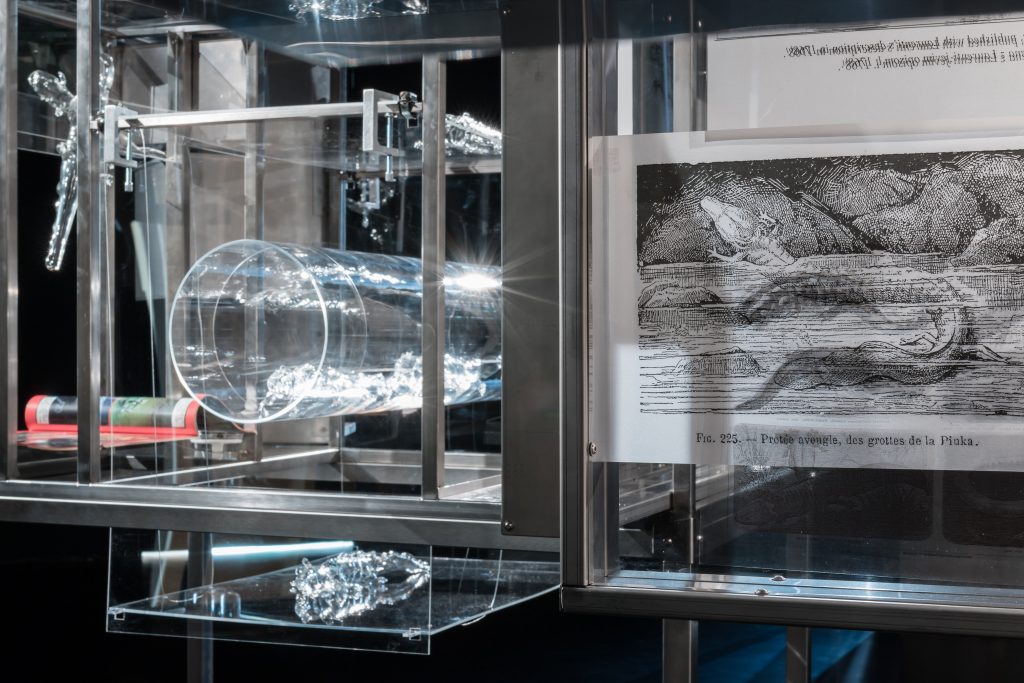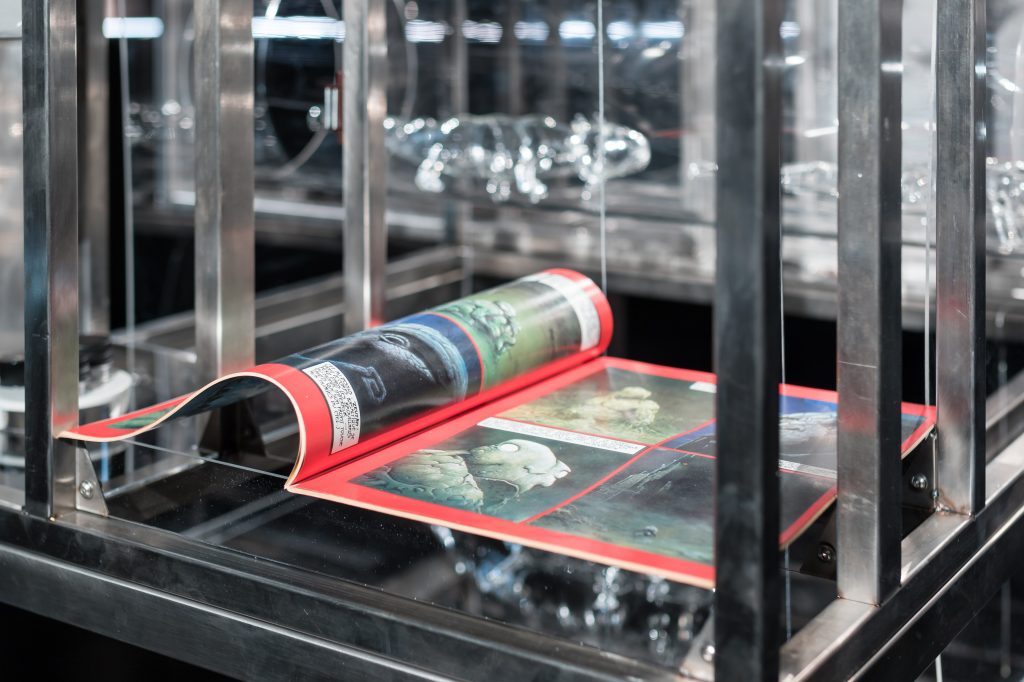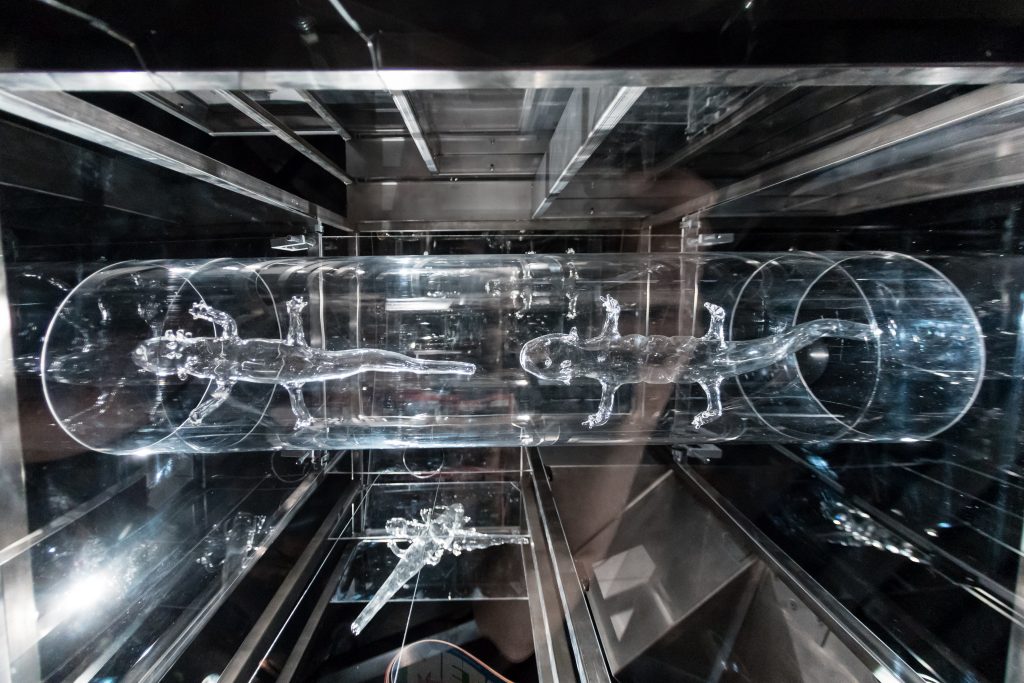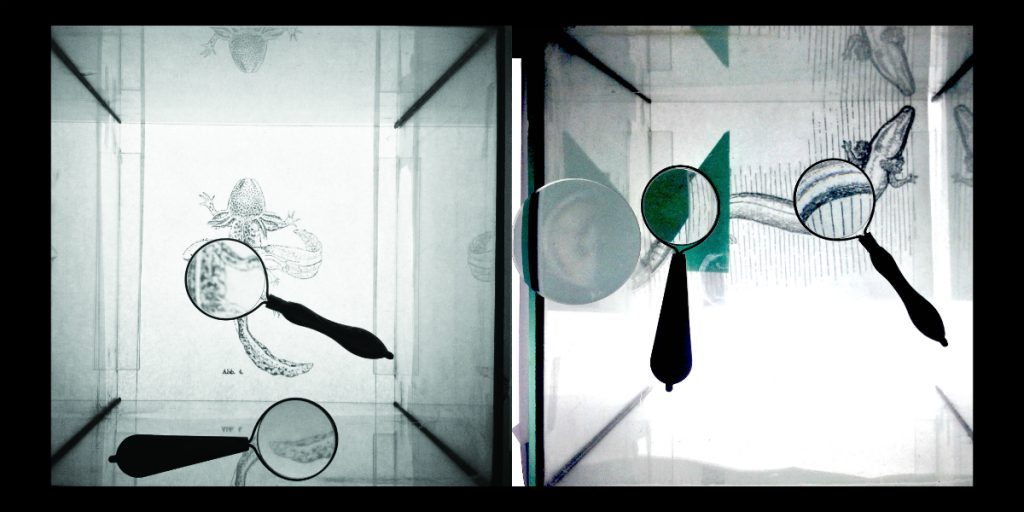 ---
---
video capsule, online publication of the project Neotenous Dark Dwellers -Lygophilia, Robertina Sebjanic edited by Annick Bureaud on MemoRekall.
http://archive.olats.org/ope/ope.php (best to use in Firefox and Safari in Chrome is not working)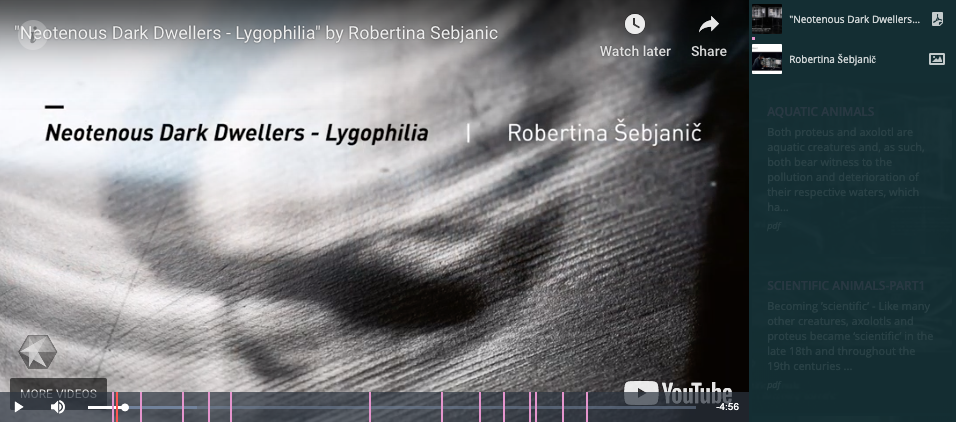 ---
---
Neotenični prebivalci teme|Ligofilija, 2018
Annick Bureaud
Lygophilia prepleta in skupaj tke mitološke svetove in znanost, preteklost in prihodnost, strahove in želje, kontinente, kulture, ljudi in ne-ljudi. Ligofilija razpira zgodbe dveh čudovitih in nenavadnih bitij, mehiškega axolotla in slovenskega proteusa.
Od nesmrtnosti do regenerativne medicine – obe živali sta, tudi v odraslosti v stanju "večne mladosti" (neotenije), za obe sta značilni nenavadna dolgoživost in regenerativne sposobnosti, ki jih postavljata v središče starodavnih mitov, pa tudi sodobnega visokotehnološkega znanstvenega raziskovanja.
Ironično je, da so axolotli in proteusi v lastnih naravnih okoljih ogroženi. Habitat obojih je izrazito specifičen in zamejen. Živita bodisi v močvirjih jezer okoli Mexico City ali pa v Evropi v jamah dinarskega Krasa in sta primera vzporedne evolucije, endemizma in adaptacije na ozke, celo ekstremne niše. Obe se skrivata pred soncem in dnevno svetlobo, zaznamuje ju ligofilija (iz grščine lúgē in philéō), sta ljubezen do teme.
Z vitrinami oz. kabineti, ki v spomin budijo stare razstave naravoslovnih muzejev, pa tudi rokavične komore ali otroške inkubatorje, s pomočjo objektov, besedil, videov in drobnih objektov, z igrivim navzkrižnim zrcaljenjem, v katerem odmevajo, se zoperstavljajo in se lomijo podobe elementov, zgodb in živali, Ligofilija ponuja obiskovalcu poglobljen pogled na medvrstno sobivanje v sodobnem svetu in za skupno prihodnost.
Umetnica: Robertina Šebjanič
Kuriranje in svetovanje: Annick Bureaud
Produkcija: Zavod Projekt Atol (Uroš Veber), Slovenija, 2018 in Arte+Ciencia (UNAM), Mehika 2017; Zavod Sektor, Slovenija 2017/2018
Produkcijska podpora: Ministrstvo za kulturo Republike Slovenije in Mestna občina Ljubljana
Posebne zahvale: Aisen Caro Chacin, Miha Godec, Roman B., Peter Kolobarić, Rampa Lab, Konzoricij Osmo/za, Bunker ekipa, Jamski laboratorij Tular
________________________________________________
________________________________________________

Panel discussion and exhibition opening
Robertina Šebjanič: Neotenous Dark Dwellers|Lygophilia
31 August-2 September 2018
Friday, 31 August at 4pm [panel discussion] and 7pm (exhibition opening)
OSMO/ZA [Slovenska cesta 54, Ljubljana, Slovenia]
Speakers: Carlos Pascual (writer), Gregor Aljančič and Magdalena Năpăruș-Aljančič (Tular Cave Laboratory – Jamski laboratorij Tular), Robertina Šebjanič (artist), Annick Bureaud (curator and art critic, director Leonardo/Olats).
The panel discussion presented some of the topics and issues shared by those two remarkable creatures, living two continents apart: the Mexican Axolotl and the Slovene Proteus. Their ecology (both are endangered species in their natural environment), their biological singularity (both are neotenous dwellers of the dark) and their cultural appropriation (both are cultural phenomena) was addressed.
The panel discussion and exhibition is part of the Mladi levi festival. http://www.bunker.si/eng/21st-international-festival-mladi-levi
________________________________________________
Javni pogovor in otvoritev
Robertina Šebjanič: Neotenični prebivalci teme|Ligofilija
31. avgust-2. september 2018
petek, 31. avgusta, ob 16. (javni pogovor) in 19. (otvoritev razstave) uri
OSMO/ZA [Slovenska cesta 54, 8. nadstropje, Ljubljana]
Govorci: Gregor Aljančič in Magdalena Năpăruș-Aljančič (Jamski laboratorij Tular), Carlos Pascual(pisatelj), Robertina Šebjanič (umetnica), Annick Bureaud (kuratorka, direktorica Leonardo/OLATS in moderatorka dogodka).
V javnem pogovoru in skozi predstavitve so bile predstavljene nekatere tematike in vprašanja, ki jih delita dve izjemni bitji, ki živita na dveh kontinentih: mehiški axolotl in slovenski proteus. Osredotočili smo se na vprašanja ekologije (obe živali sta v naravnem okolju ogroženi vrsti), njuno biološko singularnost (obe sta neotenična prebivalca teme) in njihove kulturne pomene (obe nosita močan simbolni naboj).
+++++++
Pogovor in razstava sta del programa festivala Mladi levi: (http://www.bunker.si/eng/21st-international-festival-mladi-levi)